If you are on the www.ManfredRealEstateSchool.com Site click on "Online Courses" in the top menu bar.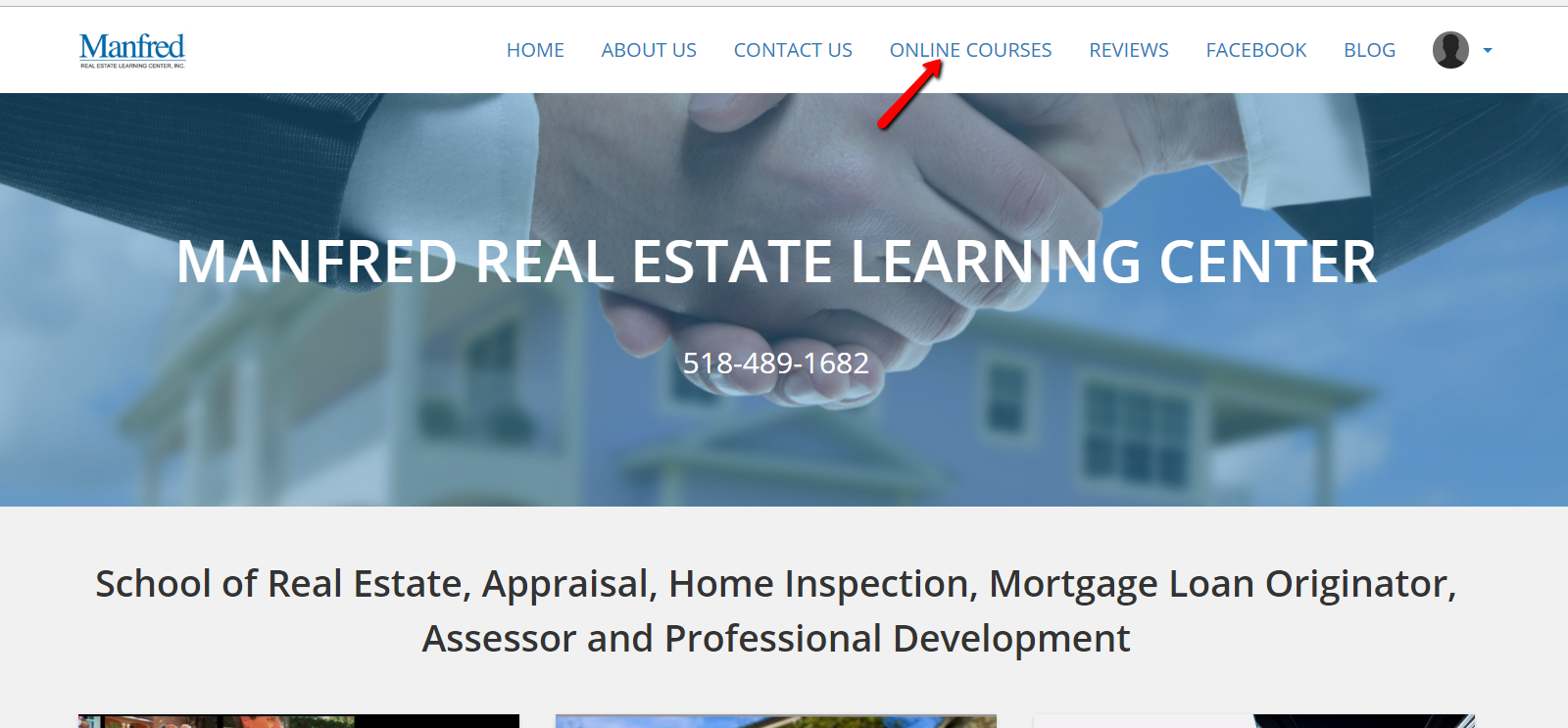 Now, log in from this page...
Your email is your username.
If you forgot your password you can reset it.
Once you are logged in go to Dashboard, there you should find your courses.
If you are still having trouble call our tech support team at
Monday - Friday, 9am - 7pm EST
Saturday, 10am - 3pm EST
Closed Sunday and Holidays